Welcome to the Content and Formats Sales Service.
RTBF Creative is the distributor division of RTBF, the leading French-speaking Belgian creator and producer. Offering an extensive catalogue of linear and non-linear television content, we provide top-notch Belgian scripted and non-scripted shows across all platforms. Our range includes in-house formats, entertainment, reality, factual, family, drama, and comedy.
RTBF proudly promotes Belgian creativity globally and collaborates closely with Belgium's independent sector.
Please take a moment to visit our dedicated website at https://rtbfcreative.be and explore our extensive range of readymades, podcasts, and format offerings for a complete discovery experience.
For any request you can contact our sales team at sales@rtbf.be.
Regarding clips, sequences or archives, please contact Sonuma at sales@sonuma.be.
RTBF Creative Fresh Formats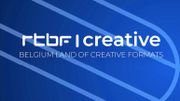 Gain a comprehensive overview of our TV formats available on C21's website : https://www.c21media.net/screenings/rtbf/
Catalogue des Podcasts Catalogue des programmes List of Programmes List of Formats