Ce vendredi 14 décembre, nous vous dévoilons et vous offrons le nouvel album de Bruce Springsteen, "Springsteen on Broadway", tout au long de la journée sur Classic 21.
L'ambiance des 236 shows intimistes de Bruce Springsteen au Walter Kerr Theatre de Broadway se prolongera encore un peu chez vous. 
Ce 16 décembre, arrivera via Columbia Records un double cd, ou quadruple LP, de la bande son du film Springsteen On Broadway bientôt disponible sur Netflix.
"Basé sur son autobiographie Born To Run, Springsteen On Broadway vous fera passer une soirée unique avec Bruce, sa guitare, un piano, et ses anecdotes personnelles. Sur l'album Springsteen On Broadway, le Boss présente lui-même chacun de ses morceaux."
Springsteen On Broadway sera disponible sur Netflix dès le 16 décembre. Dans cette bande-annonce, on voit Springsteen partager des anecdotes et des histoires avec son public, comme par exemple sa rencontre avec sa femme et "collègue" Patti Scialfa en dehors de la salle The Stone Pony dans le New Jersey et sa relation avec son père. Plus tard, il plaisante en expliquant: "tout le monde a une relation amour-haine avec sa ville natale. Regardez moi, je suis "Mr Born To Run" et je vis à seulement 10 minutes de là...". A voir ci-dessus.
Bruce Springsteen - Springsteen On Broadway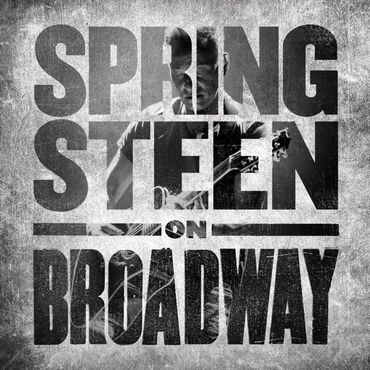 1. Growin' Up
2. My Hometown
3. My Father's House
4. The Wish
5. Thunder Road
6. The Promised Land
7. Born In The USA
8. Tenth Avenue Freeze-Out
9. Tougher Than The Rest (with Patti Scialfa)
10 Brilliant Disguise (with Patti Scialfa)
11. Long Time Comin' 
12. The Ghost Of Tom Joad
13. The Rising
14. Dancing In The Dark
15. Land Of Hope And Dreams
16. Born To Run