Véritable révélation originaire de Denver, Nathaniel Rateliff était notre invité exceptionnel pour une session privée avec son groupe The Night Sweats dans notre studio à Mons!
Découvrez ce moment unique en images ci-dessous:
En mars dernier, il avait donné une interview dans nos studios à l'occasion de la sortie de son nouvel album, "Tearing At The Seams". A revoir en vidéo ci-dessous.
A noter également qu'il sera à l'affiche du TW Classic le 14 juillet prochain.
Le singer-songwriter a confié quels étaient les artistes avec qui il aimerait jouer.
Suite à la sortie de son album "Tearing At The Seams", Nathaniel Rateliff a expliqué au micro de Dominique Ragheb quelles étaient ses influences et avec qui il aimerait jouer. Il a répondu que tous ses favoris étaient toujours vivants et sur le même label que lui, à savoir Stax records. Il s'agit de Booker T, Steve Cropper ou encore Blue Lou. 
Concernant le nouvel album, le chanteur affirme ne pas vouloir s'éloigner de l'influence soul des débuts. Toujours dans la même veine, le groupe cherche néanmoins à consolider son style et travaille avec le producteur Richard Swift, après avoir écrit les paroles au Nouveau Mexique. Lors de l'enregistrement, un point d'honneur a d'ailleurs été mis à enregistrer tous ensemble.
Nathaniel Rateliff - Tearing At The Seams
Nathaniel Rateliff présente son nouvel album avec "You Worry Me", "Coolin' Out" et "Hey Mama" à écouter ci-dessous.
L'album très attendu "Tearing At The Seams" est sorti ce 9 mars. Dominique Ragheb vous en parlait d'ailleurs dans le coup de coeur du bureau de programmation sur antenne. 
Selon un communiqué, cet album est "profondément personnel mais toujours accessible."
"Pour le premier enregistrement, j'ai travaillé la plupart du temps tout seul", explique Rateliff. "Cette fois-ci, je trouve que nous avons passé tellement de temps sur la route que nous devrions tous nous retrouver quelque part tous ensemble. Nous devrions tous vivre cette expérience ensemble."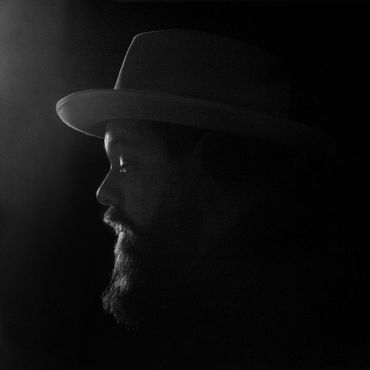 01. Shoe Boot
02. Be There
03. A Little Honey
04. Say It Louder
05. Hey Mama
06. Babe I Know
07. Intro
08. Coolin' Out
09. Baby I Most My Way, (But I'm Going Home)
10. You Worry Me
11. Still Out There Running
12. Tearing at the Seams