The wait is over! Muse a sorti ce vendredi son tout nouvel album "Simulation Theory", et qui pourrait vous en parler aussi bien que Matt Bellamy et Dominic Howard? Ce 9 novembre, nous vous proposions l'interview exclusive de Muse ainsi que le nouvel album à découvrir. Cette rencontre est dès à présent disponible en vidéo ci-dessous ou sur Auvio.
Et dès ce lundi 12 jusqu'au vendredi 16 novembre, Eric Laforge vous offre une intégrale du groupe en vinyle tous les matins dans le Morning Club.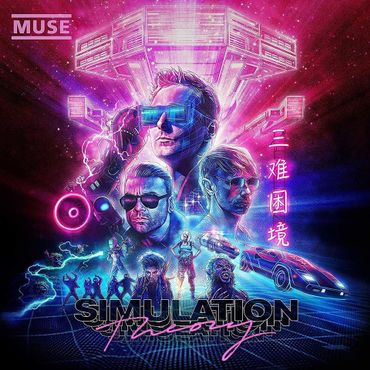 1. Algorithm
2. The Dark Side
3. Pressure
4. Propaganda
5. Break it to Me
6. Something Human
7. Thought Contagion
8. Get Up and Fight
9. Blockades
10. Dig Down
11. The Void
12. Algorithm (Alternate Reality Version)
13. The Dark Side (Alternate Reality Version)
14. Propaganda (Acoustic Version)
15. Something Human (Acoustic Version)
16. Dig Down (Acoustic Gospel)
Le 19 juillet dernier, sortait "Something Human". Co-produit par le groupe et Rich Costey, et mixé par Mark 'Spike' Stent, "Something Human" est un titre, selon un communiqué, "plus intime qui invite à reprendre les choses à zéro et se réinvestir dans nos émotions humaines".
Thought Contagion et Dig Down ont déjà été partagés depuis plusieurs semaines.