Joe Bonamassa a vu le jour à Utica (Etat de New York) le 8 mai 1977.
Il apprend la guitare dès l'âge de quatre ans et reçoit des leçons intensives. A huit ans, ce fan de Jimi Hendrix, Eric Clapton et Stevie Ray Vaughan, est sur scène pour accompagner B.B. King, et commence à se produire seul à douze ans.
Il forme le groupe Bloodline composé des fils de Miles Davis (Erin) Robbier Krieger (Waylon) et Berry Oakley (Berry Junior). La formation publie un album puis se sépare. Bonamassa entame alors une carrière solo et rejoint Roger McGuinn et Jethro Tull en tournée. Après avoir signé avec le label Epic à ses 22 ans, il sort A New Day Yesterday, album produit par le vétéran Tom Dowd.
Bonamassa engage alors les musiciens Eric Czar (basse) et Kenny Kramme (batterie). Le power trio tourne et retourne au studio pour l'album So, It's Like That (2002), suivi du documentaire A New Day Yesterday Live. L'année suivante sort l'album de reprises Blues Deluxe. Le blues rock musclé de You & Me suit en 2006, puis l'acoustique Sloe Gin en 2007.
En août 2008, le double live Live From Nowhere in Particular fait le tour de son répertoire. Son septième album The Ballad of John Henry (février 2009) mêle les titres originaux aux reprises (Ike & Tina Turner, Tom Waits). Après le succès de The Ballad of John Henry (n° 23 en Angleterre), Joe Bonamassa revient à un blues rock axé sur les années soixante-dix sur Black Rock en 2010. Avec une reprise des Faces, un titre de John Hiatt, un autre d'Otis Rush et surtout la présence de B.B. King, Black Rock est un nouveau diamant sombre dans la carrière de Joe Bonamassa.
L'année 2010 est également marquée par l'avènement de Black Country Communion auquel participe Bonamassa. Le supergroupe réuni par l'ex-Deep Purple Glenn Hughes publie un album homonyme remarqué en octobre. En décembre paraît le troisième album live du guitariste, Live From The Royal Albert Hall, assorti d'un DVD sur une tournée mondiale sold out.
Les années suivantes, Bonamassa ne chôme pas, que ce soit en solo ou en collaboration avec d'autres artistes.
Tout d'abord, le guitariste s'associe à la chanteuse blues rock Beth Hart avec qui il réalise un premier album. ''Don't Explain'' est une collection de reprises de classiques soul et blues, notamment des titres de Billie Holiday, Etta James, Tom Waits, Ray Charles ou encore Aretha Franklin.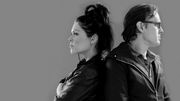 Ce splendide duo remet le couvert en 2013 avec ''Seesaw'', un disque qui l'emmène en tournée l'été 2013, notamment chez nous à la Lotto Arena d'Anvers. Le concert donné au Carre Theatre d'Amsterdam est enregistré et doit sortir aux formats CD et DVD/Blu-Ray en 2014.
Pour ce qui est de Black Country Communion, le supergroupe sort ''2'' en 2011. S'ensuivent une tournée et les DVD et CD ''Live Over Europe''. L'année suivante les artistes publient un troisième album intitulé ''Afterglow''.
Du côté de sa carrière solo, Bonamassa retourne en studio avec le producteur Kevin ''Caveman'' Shirley et sort ''Dust Bowl'' en 2011. A cette occasion, l'artiste s'offre les services de son ami Glenn Hughes. La tournée qui suit emmène le guitariste de talent dans notre pays au Cirque Royal en octobre. Déjà l'année suivante, il revient avec un nouveau disque 11 titres: ''Driving Towards The Daylight''. Kevin Shirley se charge à nouveau de la production et fait en plus venir Brad Whitford d'Aerosmith pour participer à l'enregistrement. L'album connaît un grand succès dans le domaine du blues et se place en tête du Billboard Blues.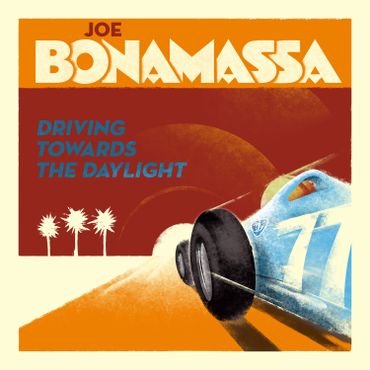 Quelques mois plus tard, le chanteur édite ''Joe Bonamassa: Beacon Theatre – Live From New York''. Et début 2013 paraît le coffret CD/DVD ''An Acoustic Evening at the Vienna Opera House'' enregistré un an plus tôt lors d'une mini-tournée entièrement acoustique, une première pour l'interprète.
Un peu plus tard, Joe Bonamassa se produit à Londres: 4 concerts inédits, dans 4 salles différentes avec 4 configurations de groupe et une set-list de titres jamais joués en live, différente à chaque fois. Chaque représentation est enregistrée et filmée. Le tout est supposé sortir un an plus tard sous le nom ''Tour De Force – Live In London''. Comme cadeau de Noël, le chanteur nous propose un nouveau titre: ''Christmas Date Blues''. Son prochain album tant attendu est prévu pour le courant de l'année 2014. En attendant, le blues man compte bien continuer à fouler la scène et à se consacrer à d'autres projets.
D'ailleurs, il se joint aux musiciens de renoms Tal Bergman (Billy Idol, Simple Minds), Mike Merritt (Bruce Springsteen, Chuck Berry), Renato Neto (Prince) et Ron DeJesus pour former Rock Candy Funk Party, un groupe néo-funk et jazz. Le quatuor fait ses débuts avec ''We Want Groove'' en 2013, un album suivi d'un DVD/Blu-Ray live intitulé ''Rock Candy Funk Party Takes New York – Live At The Iridium'', prévu pour 2014.
Et aussi