Alice Cooper a sorti la vidéo du morceau retravaillé qui figure sur l'EP "Breadcrumbs" sorti ce 13 septembre.
Il s'agit d'une version 2.0 de son morceau Detroit City 2020, initialement sorti en 2003 sur l'album "The Eyes Of Alice Cooper".
Plus tôt cette semaine, il dévoilait le premier extrait. 
Il s'agit de "East Side Story", un titre que Bob Seger sortait en 1966:
L'EP "Breadcrumbs", qui est sorti ce vendredi 13 septembre, propose aussi une reprise des MC5, "Sister Anne", "Your Mama Won't Like Me" de Suzi Quatro, "Devil With a Blue Dress On" de Ryder & the Detroit Wheels, en plus d'une nouvelle chanson "Go Man Go" et de "Detroit City 2020", un remake de ce titre de l'album de 2003, "The Eyes of Alice Cooper".
Cet EP permettra aux fans de patienter jusqu'au prochain album d'Alice Cooper, qui sera cette fois constitué uniquement de compositions originales. Il aura toutefois cette petite senteur de la musique de Detroit, comme sur cet Ep 'Breadcrumbs'."
"Nous savions que ce serait trop juste pour sortir l'album avant 2020, avec la tournée, donc cet EP sert d'amuse-bouche à ce que vous trouverez sur le prochain album", a expliqué Alice Cooper.
L'artiste est en effet en tournée européenne pour l'instant et s'arrêtera à Bruxelles le 21 septembre prochain, à Forest National. Nous vous offrons jusqu'au 16 septembre, un meet & greet avec Alice Cooper !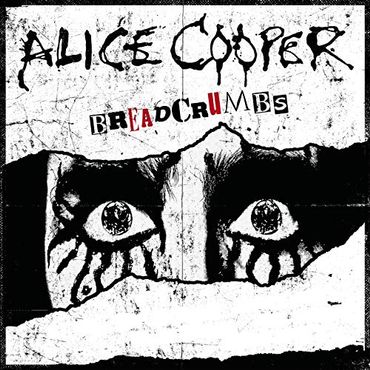 01. Detroit City 2020
02. Go Man Go
03. East Side Story
04. Your Mama Won't Like Me
05. Devil With A Blue Dress / Chains Of Love
06. Sister Anne